Welcome to "Comparative Constitutional Law"
Edited by Roger Masterman & Robert Schütze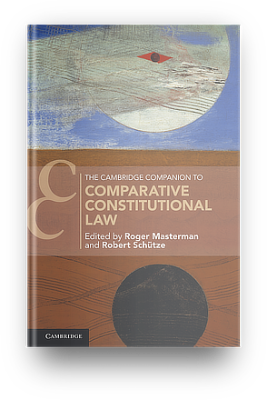 What is the purpose of comparative constitutional law? Comparing constitutions allows us to consider the similarities and differences in forms of government, and the normative philosophies behind constitutional choices. Constitutional comparisons offer hermeneutic help: they enable us to see 'our' own constitution with different eyes and to locate its structural and normative choices by reference to alternatives evident in other constitutional orders.
This Cambridge Companion presents readers with a succinct yet wide ranging introduction to a modern comparative  constitutional law course. Its twenty- two chapters are arranged into five thematic parts: starting with an exploration of the theoretical foundations (Part I) and some important historical experiences (Part II), it moves on to a discussion of the core constitutional principles (Part III) and state institutions (Part IV); finally it analyses forms of transnational constitutionalism (Part V) that have emerged in our 'global' times.